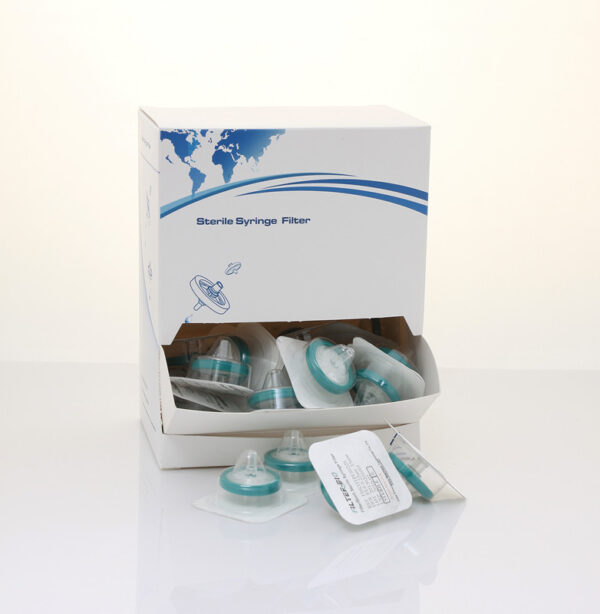 Sterile Syringe Filter
Available with Polyethersulfone (PES), Polyesteramide(Nylon), Cellulose Acetate(CA), Polytetrafluoroethylene(PTFE), Polyvinylidene Fluoride(PVDF). And each filter is individually packed and sterilized by Gamma Radiation. Every syringe filter is printed with expiry date for easy QC tracking.
Description
contact us
Reviews (0)
Application
• Tissue culture media preparation
• Sterile filtration and clarification of biological fluids
• Probe solutions
• Protein and enzyme filtrations
• Hybridization buffers
• Other aqueous solutions
Product selection
Housing: Polypropylene (PP)
Pore size: 0.22µm, 0.45µm
Diameter size: 13mm, 25mm, 30mm
Membrane material: PES, CA, PVDF(Hydrophobic/Hydrophilic), Nylon66, PTFE(Hydrophobic/Hydrophilic), GF
บริษัท สยามพอลลูเทค จำกัด
SIAM POLLUTEK CO.,LTD.
Address : 40/25 Sukumvit 101/1 Bangna Bangna Bangkok 10260
Tel : 02-747-8234-37
Contact : ธรรมนูญ อมรรัชยา
Email: info@siampollutek.com
Website:  http://www.siampollutek.com , http://www.siampollutek.co.th